Prometheus Team Medic Course
Duration: 5 days
Providing medical care in overseas remote locations is far more than first aid in an unfamiliar environment. Medics need to be equipped with the knowledge and skills to effectively plan and provide comprehensive medical care while knowing when to seek further medical assistance. The Prometheus Team Medic Course provides this specialist training for the overseas and remote medic.
Course Content
The Prometheus Team Medic Course builds on core medical skills and trains the medical provider to plan and provide medical care specific to overseas and remote hostile environments.
The syllabus includes:
Tactical Medical Support
Trauma management
Novel haemostatic agent workshop
Airway Management
Adult Basic Life Support and AED training
Disability (Head Injuries)
Minor illness & injuries
Medical Emergencies
Basic medical planning
Extensive scenario-based practical skills training
Course Accreditors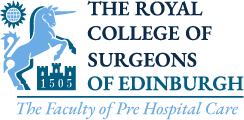 Entry Criteria
FREC 3, FREC 4, FPOS (Intermediate), CMT Class I (or service equivalent), EMT or Paramedic.
Certification
The Royal College of Surgeons of Edinburgh
Course Details Brochure
Download our course details PDF below:
Contact Us
To discuss your requirements please complete this form: