Pre-Hospital Emergency Ultrasound
Duration: 2 days
The Prometheus Pre-Hospital Emergency Ultrasound Course has been designed, and is taught, by medical professionals who have significant experience in emergency ultrasound use in challenging hospital and pre-hospital environments – ranging from air ambulance operations to military medicine and expeditionary medical support overseas.
Course Content
This course is aimed at the pre-hospital emergency medical professional and provides theoretical and practical training in pre-hospital ultrasound scanning, highlighting its advantages and limitations.
The syllabus includes:
Airway assessment & management
Lung assessment
Bleeding & circulatory assessment – FAST/Aorta/IVC
Scanning in cardiac arrest
Scanning in austere environments: practical considerations
Integration into critically ill/injured patient management
Scanning scenarios including: trauma, trauma entrapment, procedures, shock scan, cardiac arrest, confined space scanning & medical illness
Accredited by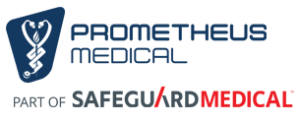 Entry Criteria
Registered Doctors, Paramedics and Nurses with an interest in the role of emergency pre-hospital ultrasound.
Certification
Prometheus Medical Course
Course Details Brochure
Download our course details PDF below:
Contact Us
To discuss your requirements please complete this form: